Mindful Collective Retreats | Nicaragua
February 11-17, 2024  - SOLD OUT
February 18-24, 2024 - 6 spots left
Ready for the ultimate getaway? Join Sarah for a week of yoga, mobility, hiking, surfing, relaxation, meditation and community like never before.
Ready for the ultimate vacation?
Join Sarah for an incredible seven-day retreat in Nicaragua at the Still Salty Escape. It's the perfect time to get away from the never-ending winter & soak up as much Vitamin D as possible.
This retreat will be the much-needed mix of yoga & mobility training, healing, relaxation, exploration and adventure that you are looking for.
You'll deepen your relationship with yourself, this beautiful place, and the community on the retreat through daily yoga, meditation, journaling, adventures and more.
SAVE YOUR SPOT!
HERE'S WHAT'S INCLUDED...
INCLUDED

7 days, 6 nights stay at Still Salty Escape
All Classes - Yoga, Mobility, Reiki Healing, Meditation
Breakfast, lunch, and dinner
Private pool
Guided Volcano Hike
Sunset Boat Cruise
Surf Lesson
Transportation from Managua Airport
Wifi
OPTIONAL ADD-ONS
Massages
Additional excursions, instruction, or lessons (i.e. surfing)
Soda, juices, smoothies or alcoholic drinks
Personal shopping expenses/souvenirs
NOT INCLUDED
Airfare to & from MANAGUA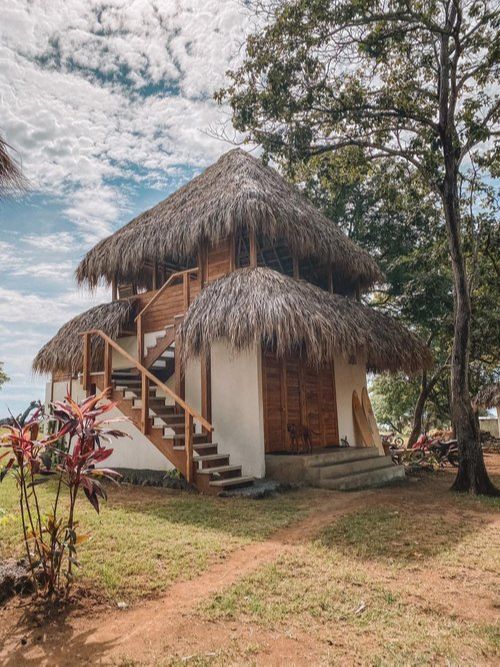 STUNNING ACCOMMODATIONS
You'll be staying at Still Salty Escape in a shared or private room that you will call home for 7 days.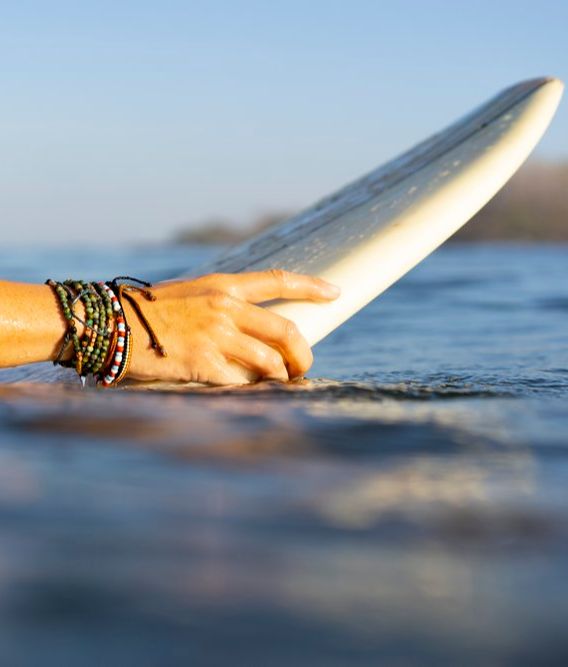 UNFORGETTABLE EXPERIENCES
From a private sunset boat cruise, to volcano hiking to surfing - you're in for an adventure you'll never forget.
TOP TIER MOVEMENT CLASSES
Sarah has taught all over the world to celebrities and will push you beyond your perceived limits.
Classes will be for all levels - beginners are welcome!
RETREAT SCHEDULE
DAY 1
Arrive at Managua Airport
Shuttle to Still Salty Escape
Opening Ceremony & Yoga
Dinner + Welcome Orientation
DAY 2
Light Breakfast
Morning Yoga & Meditation Class
Brunch
Free Afternoon
Evening Mobility & Restore
Dinner
DAY 3
Sunrise Beach Meditation
Light Breakfast
Morning Yoga Class
Brunch
Volcano Hike
Recharge & Restore Yoga
Dinner
PUT YOUR DEPOSIT DOWN
DAY 4
Light Breakfast
Morning Yoga & Meditation Class
Brunch
Afternoon Surf Lesson
Evening Mobility & Restore Class
Dinner
DAY 5
Light Breakfast
Morning Yoga & Meditation Class
Brunch
Free Afternoon
Early Evening Mobility & Restore Class
Sunset Boat Cruise
Dinner
DAY 6
Light Breakfast
Morning Yoga & Meditation Class
Brunch
Free Afternoon
Closing Ceremony & Yoga Class
Dinner
DAY 7
Breakfast
Transportation to Mangua Airport
ROOM & PRICING OPTIONS
All pricing is per person. Pricing is inclusive of all activities listed on the itinerary & the "included" section.

Single Bed in a Double | $1,800 per person
Private Room |  $2,100 per person

To save your spot, click the link below to put your $500 non-refundable deposit down.
I'M IN!
Sarah Randall
RYT-350, FRCms, CPT
Sarah is a 350HR yoga teacher, mobility specialist, personal trainer and intuitive eating coach. She helps women step out of diet culture and into an improved relationship with themselves through intuitive eating, mindful movement, and positive self-talk. You can expect Sarah's yoga classes to be strong, creative and intentionally sequenced with safety and mobility in mind. Each class will give you encouragement to dive deeper into your body- and mind-connection while surprising yourself with how much you are capable of. Through yoga, her mission is to create a safe space for you to explore your body no matter your body size, yoga experience or abilities.
@sarahlindsrandall