Yoga Retreat in the Sacred Valley, Peru
June 23 - July 1, 2024
Join Sarah for a week of yoga, mobility, adventure & hiking, relaxation, meditation & breathwork and community like never before.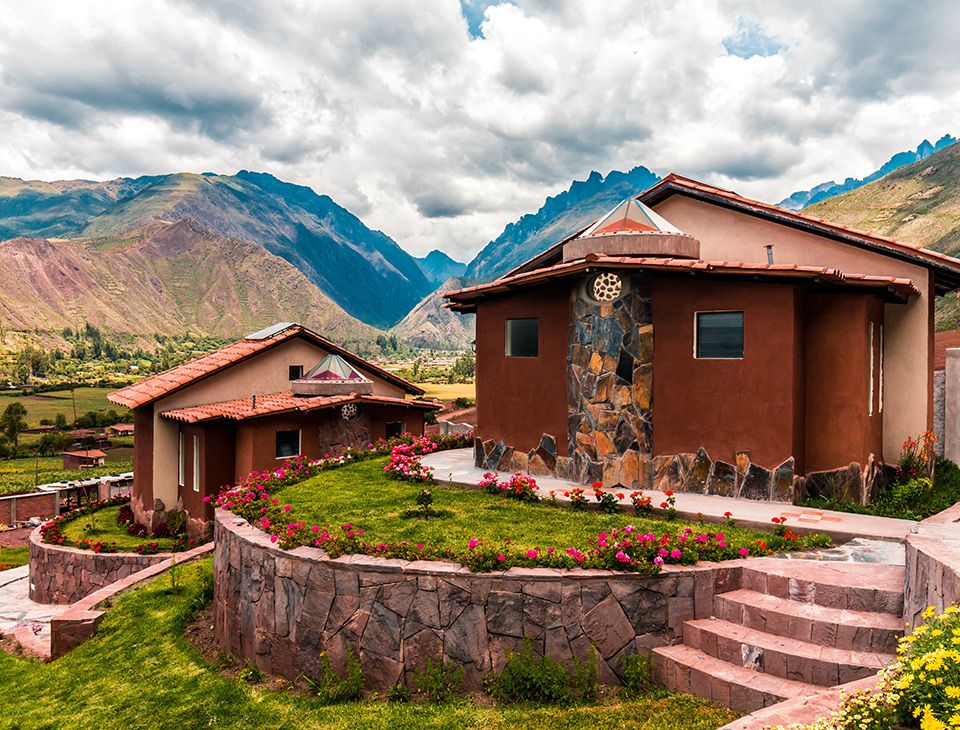 Ready to reconnect to yourself & the earth?
This 8-day retreat in Peru is the perfect combination of adventure, relaxation and self-connection. Sarah has intentionally designed this retreat to leave you feeling rejuvenated, deeply connected to yourself & full of joy.
This retreat will be the much-needed mix of yoga, healing, relaxation, exploration and adventure that you are looking for. You'll be staying in the Sacred Valley and a sustainable & environmentally supportive retreat center. Everything down to the flowers & stones were specifically chosen with purpose & meaning to heighten your experience in this loving environment.
Not only will you practice yoga, train your joints through mobility to get stronger & more flexible, but you'll hike Machu Picchu, explore the area on a local hike, visit a family's home, participate in a sound healing and so much more.
You'll deepen your relationship with yourself, this beautiful place, and the community on the retreat through daily yoga, meditation, breathwork, journaling and more.
Get on the Waitlist
HERE'S WHAT'S INCLUDED...
INCLUDED
Stunning Accommodation at Samadhi Sacred Valley
One night at Atoq Hotel in Cusco
All Classes - Yoga, Mobility, Breathwork
Guided Hike to Machu Picchu
Guided Hike to Maras y Moray
Local hike & visit to family home
Ice Bath & Hot Tub Afternoon
Transportation from Cusco to Samadhi in Sacred Valley
Transportation from Sacred Valley to Cusco airport
All meals at Samadhi
All gratuity for excursions & Samadhi staff
Dinner in Cusco on Day 1
Wifi
OPTIONAL ADD-ONS
Massages
Painting in the Mountains
Pottery
Facials
Tarot Card Readings
NOT INCLUDED
Airfare to & from Cusco, Peru
Taxi from Cusco airport to Atoq hotel


STUNNING ACCOMODATION
You'll be staying at Samadhi in the Sacred Valley in in intentionally designed rooms that you will call home for 7 days.
UNFORGETTABLE EXPERIENCES
From a guided hike up Machu Picchu to visiting Maras y Moray to daily movement classes - you won't forget this trip.
TOP TIER MOVEMENT CLASSES
Sarah has taught all over the world to celebrities & students alike and will push you beyond your perceived limits. She combines yoga flows with mobility drills to help you connect deeper to your body.
RETREAT SCHEDULE
DAY 1

Arrive at Cusco Airport

Taxi to Atoq Hotel

Opening Ceremony

Welcome Dinner in Cusco



DAY 2

Shuttle to Samadhi in the Sacred Valley
Evening Yoga Class & Grounding Breathwork

Dinner

DAY 3

Morning Yoga Class

Breakfast

Local Hike

Lunch

Free Afternoon

Evening Mobility Class

Dinner



DAY 4

Morning Yoga Class

Breakfast

Lunch

Excursion to Maras y Moray
Dinner

Evening Restore & Flow Class
GET ON THE WAITLIST
DAY 5
Full Day Excursion to Machu Picchu
Dinner
DAY 6
Morning Yoga Class

Breakfast

Lunch

Hot Tub & Cold Plunge
Evening Mobility Class

Dinner

Sound Bath
DAY 7
Breakfast

Morning Yoga Class


Lunch
Free Afternoon
Closing Ceremony & Mobility + Yoga Class

Dinner

Bonfire Ritual
DAY 8
Breakfast
Morning Yoga Class
Shuttle to Airport

**Schedule is subject to change, but all activities will still be included
Sarah Randall
RYT-350, FRCms, Kinstretch, CPT
Sarah is a 350HR yoga teacher, mobility specialist, personal trainer and intuitive eating coach. She helps women step out of diet culture and into an improved relationship with themselves through intuitive eating, mindful movement, and positive self-talk. You can expect Sarah's yoga classes to be strong, creative and intentionally sequenced with safety and mobility in mind. Each class will give you encouragement to dive deeper into your body- and mind-connection while surprising yourself with how much you are capable of. Through yoga, her mission is to create a safe space for you to explore your body no matter your body size, yoga experience or abilities.
@sarahlindsrandall